Mario Matthew Cuomo (born June 15, 1932) served as the 52nd Governor of New York from 1983 to 1994. Cuomo became nationally known for his keynote speech at the 1984 Democratic National Convention and the subsequent speculation over the next decade that he might run for the Democratic Party nomination for President of the United States.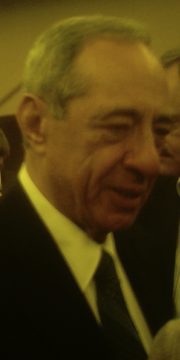 Ad blocker interference detected!
Wikia is a free-to-use site that makes money from advertising. We have a modified experience for viewers using ad blockers

Wikia is not accessible if you've made further modifications. Remove the custom ad blocker rule(s) and the page will load as expected.